Recycling
Which bin should I put it in?
Single-sort recycling lets you put ALL of your family's recyclables into the one blue bin. But what can be recycled? We can tell you.
Download a comprehensive list in English, French, Spanish, or Arabic or look up your item on our comprehensive online database, Recylopedia. You can even add it to your phone as an app!
About ecomaine
40,377
tons of recyclables kept out of Maine landfills
90%
reduction in volume of trash to post-waste-to-energy ash
100,000
megawatt hours of power generated from Maine trash
Nominate your hero in sustainability for an eco-Excellence Award!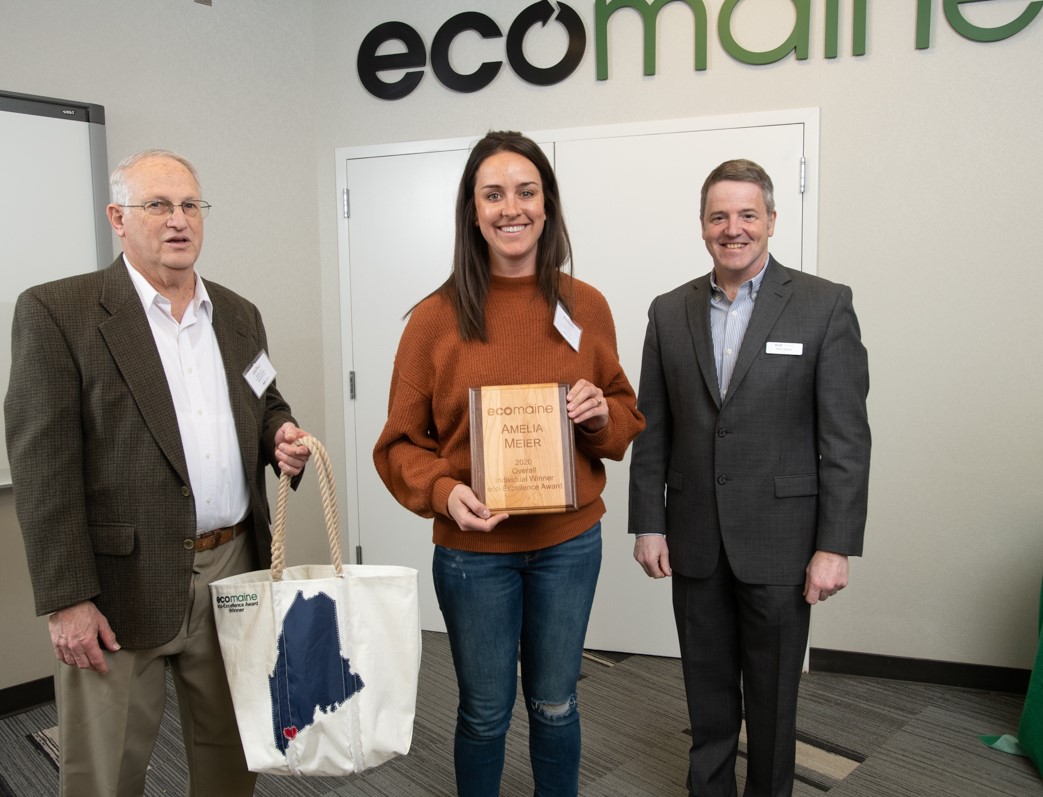 2021 eco-Excellence Award Nominations NOW OPEN!
ecomaine is proud to recognize the champions of sustainability in our communities through the ecomaine eco-Excellence Awards every March.
Nominations are accepted HERE!
News
Portland-based recycling and waste manager to celebrate leaders in sustainability from across Maine

Following America Recycles Day on November 15, ecomaine announced more than $18,500 in grant funding to 10 recipients of its 2020-21 School Recycling Grants, which are designed to raise recycling awareness in schools and communities, and to help schools implement more efficient recycling programs or add composting to their waste collection.

The solid waste industry has been challenged in recent months in Maine and elsewhere by fluctuating markets, the COVID-19 pandemic, and evolving packaging materials. ecomaine CEO Kevin Roche presented, as part of a panel discussion, on the efforts by Maine's leader in single-sort recycling and waste-to-energy to promote more sustainable policies and strategies to divert waste from Maine's landfills.